THE NEXT BEST THING TO BEING THERE​

What can you do when the kever of a loved one is 6,000 miles away? Everything.
From matzeivah purchase and maintenance to a minyan on the yartzeit,
it's as if you're right there, doing it all.

ויקרבו ימי ישראל למות ויקרא לבנו ליוסף ויאמר לו אם נא מצאתי חן בעיניך שים נא ידך תחת ירכי ועשית עמדי חסד ואמת אל נא תקברני במצרים (בראשית מ"ז כ"ט)

חסד שעושים עם המתים הוא חסד של אמת שאינו מצפה לתשלום גמול (רש"י)
Honor their memory. Find a measure of comfort. And never lose your special bond.
Making the Miles Disappear
Losing a loved one is hard. Burying a loved one far away is even harder. Living in a different country than the Kever means that all the rituals that we usually perform are completely out of our reach.
You can't visit on the yartzeit.

You can't check on the matzeivah's condition. (Was it properly installed? Are there weeds overgrowing the stone? Have the

letters faded away? Was it damaged by the hot sun or sand?)

You can't invite the neshama to your next simcha.

You can't daven at the kever or connect to and feel close to the neshama.
יקרא דחיי..... יקרא דשכבי...
Six thousand miles means that making arrangements are complicated.
Local workers speak in a different language, have a different culture, and operate on a different time zone. When you're grieving and need to handle many details, this makes each question and decision that much harder.
B'tzror Hachaim makes sure that the miles don't matter.
We help you navigate the process of purchasing and installing the matzeivah. We check up on its condition as often as you want, providing the gravesite with the respectful care that it deserves. We visit upon your request, whether bringing a minyan on the yartzeit, placing an invitation for an upcoming simcha, lighting a candle by the kever, or reading a letter from a grandchild. We help you stay connected, find comfort in the rituals and minhagim, and give your loved one the honor that they deserve. We help you be. Right. There.
We make the miles disappear.
"My experience with Bitzror Hachaim was not only smooth and outstanding, but it was also comforting. The people at Bitzror Hachaim are truly righteous, kind, accommodating, and honest to the extreme. Dealing with the sensitive issue of matzeivos can be challenging; but they made it feel like the true activity it is- a kavod gadol for the departed. The care and sensitivity they show is amazing. I recommend them with a full heart."

"Our uncle was very sick with Covid-19, with not much hope for a recovery. Our family was on the way to my parents' kever to daven, when my brother had an idea. What if we could arrange a minyan at the same time to daven by our grandparents' kever in Eretz Yisroel? It sounded a little farfetched, but we got in touch with B'tzror Hachaim, who managed to pull it together in an instant! There was a minyan at our grandparents kever, davening with us from 6,000 miles away. It gave our family so much chizuk and comfort and was a real ray of hope in very dark times."

"It was 3 years since I had last been in Eretz Yisroel and I was grateful for the opportunity to visit my mother's kever in person. As I walked around the cemetery searching, I passed the kever three times before I realized that it was hers. It looked so neglected. The letters were rubbed out and there were weeds everywhere. I felt awful. What kind of son was I to leave my mother this way? I did some research and found out about B'tzror Hachaim, who immediately set to work restoring my mother's kever. The pictures they sent post-restoration show the dignified resting place that she deserves."
How We Work: Providing Honor and Dignity
Matzeiva Purchase and Installation
Step 1. Contact us to provide the kever information.
Step 2. We'll provide stone options, inscription guidance, and cemetery guidelines.
Step 3. Once your decision is made, we'll process your order and schedule the installation.
Step 4. We'll inspect the installation and ensure that the job was properly completed.
Step 5. Find comfort in providing your loved one with honor and dignity.
Matzeiva Maintenance
Special Services
Feeling the Comfort of Caring Support
You've just lost a loved one. Amidst the numbing grief, the kevurah took place in Eretz Yisroel. Six thousand miles away. And now, you need to arrange a matzeivah.
But it's been the simplest and most comforting task.
The people that are helping you speak your language. They lay out your options clearly. They're available when it's convenient for you, during normal hours, and have picked up the phone every time you called.
You thought writing the inscription would be hard, but they offered their assistance, suggesting word choices and phrases that resulted in the most beautiful text, really befitting of your loved one's special character.
They arranged it all and even inspected the installation, sending pictures so that you could see how honorable and suitable it is.
The comfort you get, knowing that you've provided your loved one with the resting place that they deserve is immeasurable.
Who knew that six thousand miles could disappear with just one call?
Never Out of Reach
It's your parent's yartzeit. You've got a Tehillim in your hand. And you're sitting in your living room.
No, you're not at the kever. You honored your parent's wishes to make Eretz Yisroel the final resting place. And so you can't be there.
But that's okay.
Because today, you know that the kever is well taken care of, every detail attended to.
You don't need to worry about the strong rays of the Israel sun, the heavy rain storms, or the sprouting weeds.
You know that your parent's kever looks dignified and pristine.
What's more, you know that there's a minyan of ehrliche men at the graveside at this very moment, davening and giving the neshama an Aliyah. They've even placed an invitation to your Penina's wedding next week at the kever.
And while you wish you could be there, you feel peaceful  And connected.
Your loved one may be far away. But is no longer out of reach.
How can I know you will truly deliver?
Peace of Mind, Guaranteed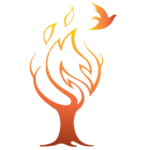 PRESERVING THE BOND OF ETERNAL LIFE