I haven't seen my parent's kever in years, but I'm wondering why I need to hire you. Isn't stone a very permanent material?
Yes, matzeivos are created from extremely durable stone. However, the Israeli sun, sand, and weather can cause it to lose its original color and result in the letters fading away. Also, in some cemeteries like Har Hazeisim, vandals break and ruin the stones with paint, requiring cleaning and restoration. In addition, kevarim can become overgrown with weeds and grass and also need regular cleaning from dirt and soot. Scheduling regular maintenance and cleaning means that the kever will always be in a dignified condition, befitting of your parent's memory.
How do I know what services I need if I'm 6,000 miles away and can't see the kever?
We will "take you there"- by visiting the kever and taking pictures of the site so that you can see if the stones, letters or site need cleaning or repair and decide which services to order.
How do I know that you've performed the services?
We'll send follow-up pictures after the services are performed so that you can see the pristine condition of the kever for yourself.
My daughter is getting married next week and I'd like to invite my mother to the simcha. Can you place an invitation by her kever?
Absolutely! We can also arrange for a minyan to daven at the kever on her wedding day.
Aren't there Israeli companies that perform these services?
Of course, but many Americans find it hard to communicate with Israeli companies, with language barriers, cultural differences, and time zone complications. In addition, B'tzror Hachaim is very focused on keeping you updated as to service status and kever condition, placing high priority on communications.
I don't know exactly where the kever is. How will you find it?
Don't worry! Our connections will help us pinpoint the exact location of the kever.
My brother recently visited the kever and told me that vandals had broken the stone - can you help us?
Yes, we'll visit the site to determine if the stone can be repaired or needs to be replaced.
I'd like to order a matzeivah for my uncle, but I have no idea where to begin!
That's okay, there are a lot of choices and it can be overwhelming. Just reach out via phone (718) 500-3080 or email info@bitzrorhachaim.com and we will explain all your options.
Do you provide help with writing the inscription?
Yes we do. We'll gather information from you about the meis and help create the perfect composition to inscribe and honor their memory.
I've heard of other organizations that perform some of these service. How are you different?
B'tzror Hachaim handles everything. While there may be one organization that arranges minyanim, and another that repairs the stone and a third that can help with purchasing and inscription, no other organization performs all of the services that we do. We save you time, money, and energy by handling everything you need and keeping you connected with your loved one in the simplest, easiest and most caring manner.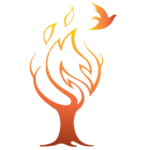 PRESERVING THE BOND OF ETERNAL LIFE